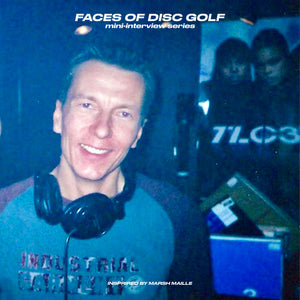 Faces of disc golf - Kari Vesala
Who are you?
I'm Kari Vesala. My career of DJ:ing lasted around 30 years and ended 2014-15.
Since then or already before that since 2009 I've been a partner first in Frisbeepoint and later in Powergrip.
I'm the head of our Powergrip Helsinki Store.
Beside our business I've been doing some course designing and coaching in Helsinki area.
-
What's disc golf to you?
Disc Golf used to be my serious hobby in my earlier frisbee years from 1981.
For some reason I stopped playing frisbee 1986 and started again with disc golf in 2005.
I've played competitive all my frisbee and disc golf years.
So basically nowadays there isn't a day where disc golf isn't around.
-
Forehand or Backhand?
As every older player I have to say backhand.
My forehand is only for out of trouble shots.
-
Favorite disc golf course?
In Finland it's the "Beast" - It's always a tight battle against the course, especially the 4 last holes.
In US I really liked Smugglers Notch - a perfect combo some wooded and open area Disc Golf.
-
Favorite item in your bag?
Probably my Roc's. I carry KC, Ontario and San Marino molds.
I even putted with Roc when I started to play again in 2005.
I soon changed to KC Aviars ;)
-
Shoutouts?
I want to give a big shoutout to the disc golf family.
It's been amazing to get to know so many fanatic disc golfers all over.
Other even bigger shoutout goes to my Frisbeepoint and Powergrip business partners.
Which both are real professionals in their scene.
---